Celebrate Día de los Muertos at dLeña
October 5, 2021

-

November 2, 2021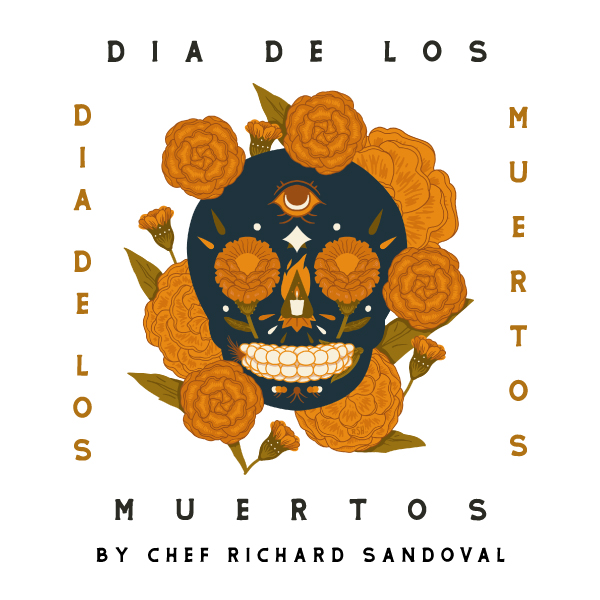 Day of the Dead festivities typically unfold over two days in an explosion of color and life-arming joy, displaying love and respect for the past and one's ancestors. In towns and cities throughout Mexico, revelers don makeup and costumes, hold parades and parties, sing and dance, and make offerings to lost loved ones.
Chef Richard Sandoval hopes to demonstrate appreciation for the past and intention for the future and help you immerse yourself in one of his favorite holidays.
Listen to dLeña's signature playlist of Latin music, curated by Paco Rozas and Christophe Bourlon.
Taste tantalizing dishes like the chile ancho confit with pork belly stew, star anise, sweet plantain, almonds, and mole rosa, braised short rib with orange blossom purée, espadin-mezcal sauce, baby patipan, and sun-dried chili ash, and pumpkin cake with caramel pumpkin, piloncillo sauce, spiced pepitas, and cinnamon ice cream. Enjoy specialty cocktails like the marigold margarita with Patrón Reposado, tonic, fresh marigold simple syrup, and lime, la vela "the candle" with Patrón Añejo, achiote, lemon, lime, activated charcoal, Fernet Vallet, fee foam, and churros, and ej ojo "the eye" with Patrón Reposado, pumpkin, lemon, Fernet Vallet, egg white, and marigold flowers.
See Chef Richard Sandoval masterfully preparing select Día de los Muertos dishes and drinks at richardsandoval.com as well as special artwork designed by Mexico City-based illustrator and campaign partner artist Chepe.
Guests are invited to enter a special Día de los Muertos giveaway to win a $250 dining prize at a RSH location of their choice, a signed copy of Richard Sandoval's New Latin Flavors cookbook, and a make-at-home marigold margarita kit. Entries will be accepted through richardsandoval.com/ddlm2021 and a winner will be chosen on November 5. Must be 21+ to enter.