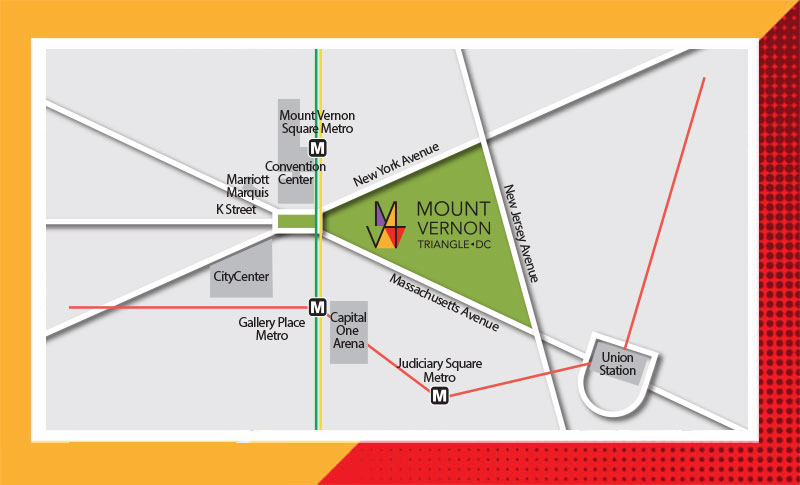 Mount Vernon Triangle
We are a vibrant, centrally located, accessible and growing mixed-use downtown neighborhood that reflects DC's unique mix of historic and modern buildings; longtime and new residents; and diverse cultures, restaurants and experiences.
Discover why it's all here in Mount Vernon Triangle—a dynamic DC destination to live, work, do business and entertain.
#LifeInMVT means life within reach. With an array of residential and retail offerings, Mount Vernon Triangle is the perfect place to call home. Almost 80% of MVT's nearly 7,000 residents live within one mile of their job, and nearly 50% walk to work.
Mount Vernon Triangle is a demographically strong and culturally rich neighborhood in the heart of downtown DC and within the epicenter of expanding commercial and retail activity—making it the ideal destination to start or relocate a business.
A growing retail and hospitality consumer base has earned Mount Vernon Triangle the reputation as a "destination of choice" for anyone looking to entertain in the District of Columbia—and allows for easy access to everything that DC has to offer all from the convenience of a single neighborhood.